BirdWeb: Seattle Audubon's Guide to the Birds of Washington State
Bird of the Week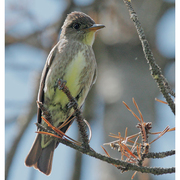 The Olive-sided Flycatcher and other flycatchers in the family get their namesake by their foraging behavior: they sit high in a treetop, dart out after a flying insect, then return to its perch. Olive-sided Flycatchers vocalize frequently and is readily identified by its distinctive "quick-THREE-beers" song.
Birding Site of the Week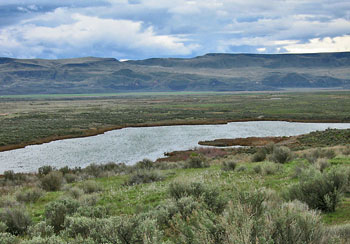 Columbia NWR consists of shrub-steppe, where Loggerhead Shrikes and Western Meadowlarks can be viewed. Scan the riparian shrub habitats for Lazuli Buntings, Yellow-breasted Chats, Eastern and Western Kingbirds, and Bullock's Orioles.
Get Involved with SAS
Seattle Audubon has numerous resources available to you.